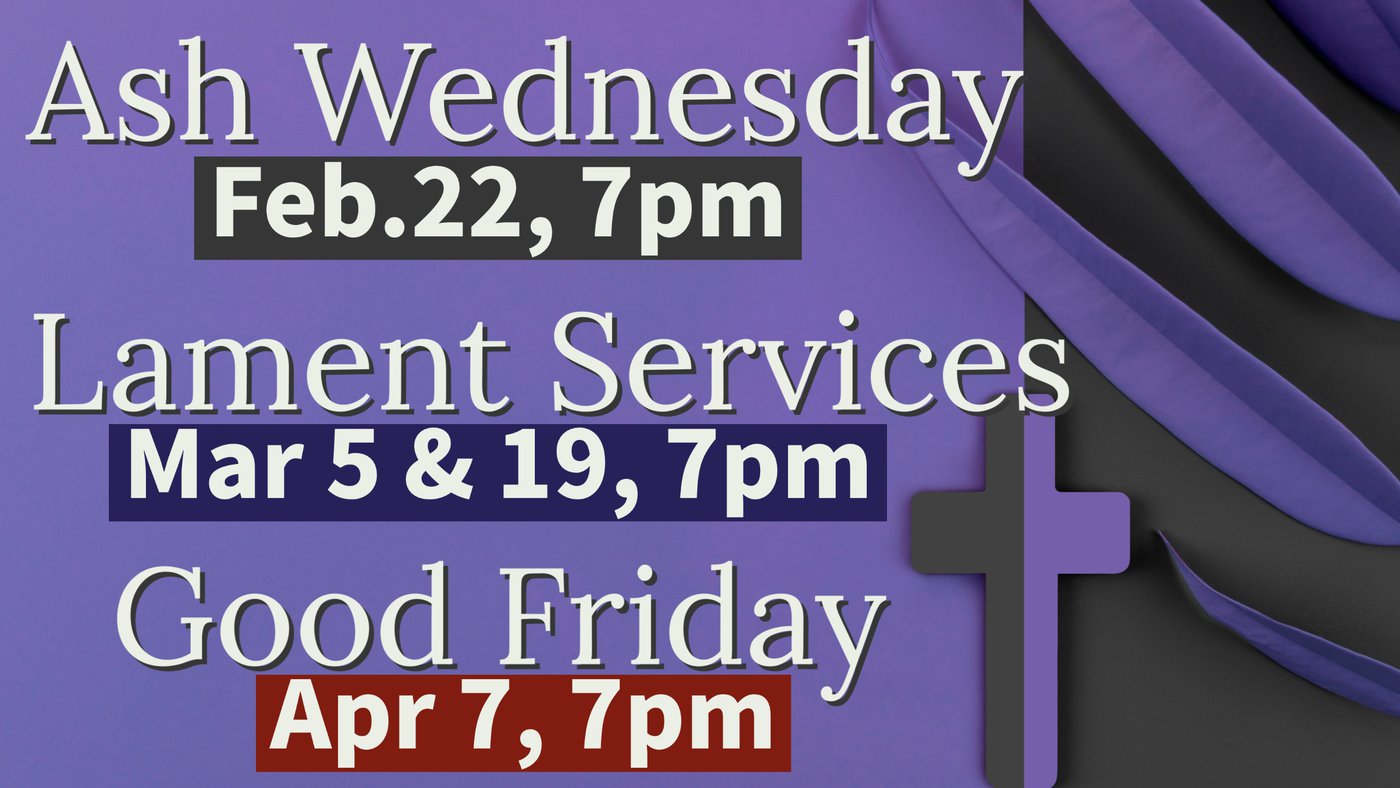 Lent - the liturgical season between Ash Wednesday and Good Friday - is a time to focus on our repentance of sins and reflect on Jesus' sacrifice on the cross. Lent leads us to the joyous celebration of Easter, when Jesus' resurrection secured our freedom from death and sin.
Our culture tends to be uncomfortable about lament, but the Bible is full of passages and stories about experiencing grief. We are called mourn our own sin, the sins committed against us, the sadness of death, the suffering of life, and the brokenness of our world.
But we engage in lament in light of the hope and comfort we have in Jesus. God is with us in our grief, and he knows every suffering we endure. We experience some measure of victory now, and he promises a full victory in his return in glory.
Gather with the body of Christ in biblical lament during Lent. All four services are 7:00-8:00pm. We observed the imposition of ashes on Ash Wednesday, and we will partake of the Lord's Supper at our Tenebrae service on Good Friday.
Come and mourn with us a while, as we contemplate the death of Christ and long for him to make all things new.